DAYSTROM GOES NUTS: "Twenty years of groping to prove the things I'd done before were not accidents... seminars and lectures to rows of fools who couldn't begin to understand my systems... colleagues, laughing behind my back at the 'Boy Wonder;' and becoming famous, building on my work. Building on my work!" DEVELOPING...
G E N O C I D E
Kirk: "Pretty name ... for a pretty young woman..."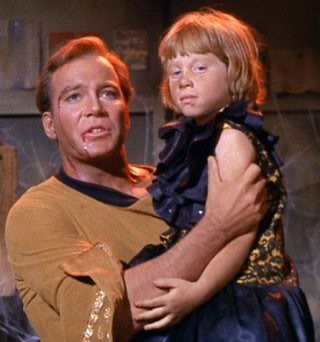 KIRK'S KIDDIE PLANET SHOCKER:
"THE GAMES ARE OVER"